Talk at Calcutta International School
27 March 2018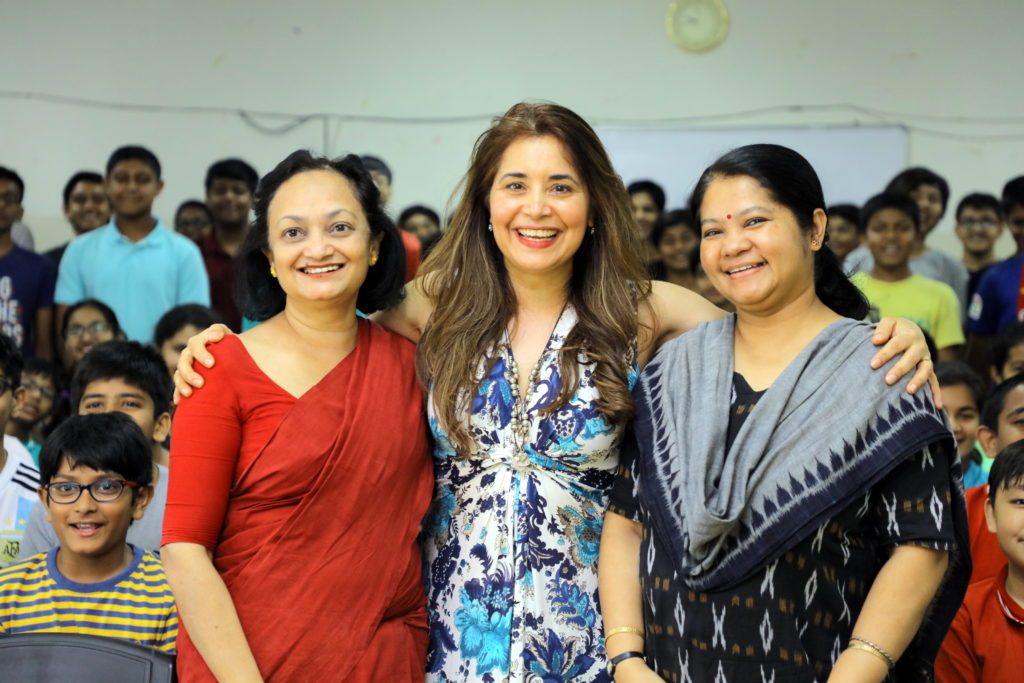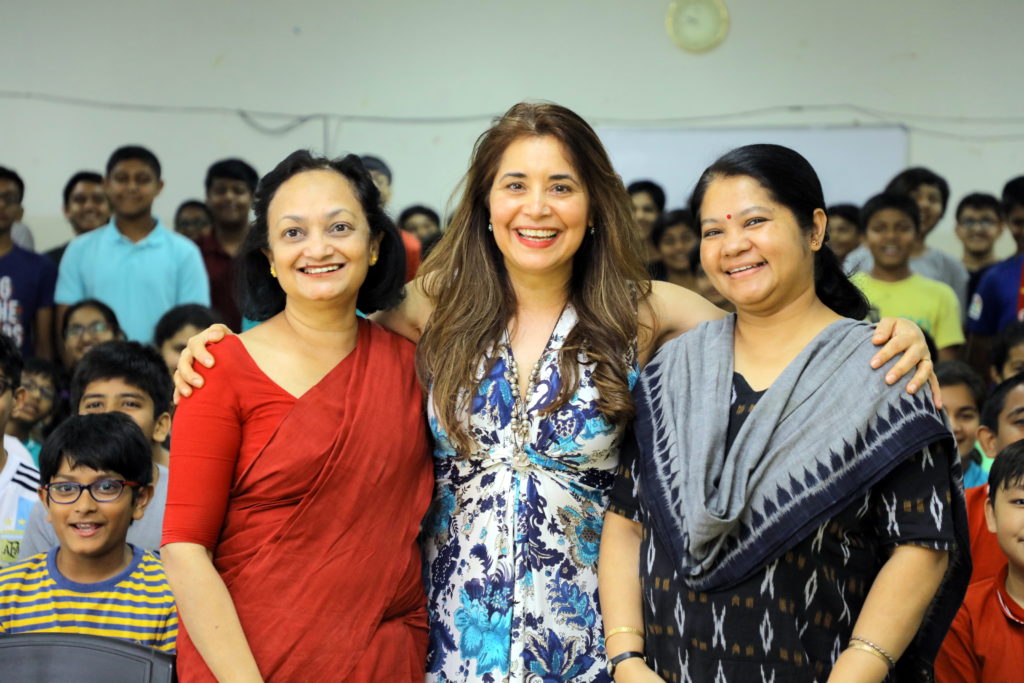 Malini Mehra had a memorable chance to return to her Alma Mater, Calcutta International School, at the invitation of Principle, Dr Mun Mun Nath, to address students on her international experience and in particular on the TAGS campaign.
Malini had graduated from the former school located at 18 Lee Road, Calcutta, in 1984, and returned to address students in the much larger new CIS school complex to which the school had shifted in 2006. CIS has recently won accolades by Education Today as the 'Best School in India' (2016-2017), and the number 1 school in Kolkata and West Bengal (2017-2018).
Following her address to enthusiastic and receptive Middle School students, Malini fielded questions for half-an-hour covering a wide range of issues including career choices, LGBT rights and inspiring role models. Fewer than half of the students admitted they knew how to swim, but took up the challenge of spreading the message of the TAGS campaign, including the boys, to their sisters and mothers.
When questioned how the school could respond to some of the major sustainability challenges facing the younger generation, Malini encouraged them to learn about the Sustainable Development Goals (SDGs) and directed them towards resources that could make CIS a model school in helping achieve these Global Goals.
Malini also had an opportunity to interact with a number of faculty, parents, and students in the junior school on these issues. Given the success of CIS so far, it was clear that if the school community worked as one, it could be a powerful impetus for change and exert positive influence with many other schools also.