TAGS Philippines launched
26 February 2019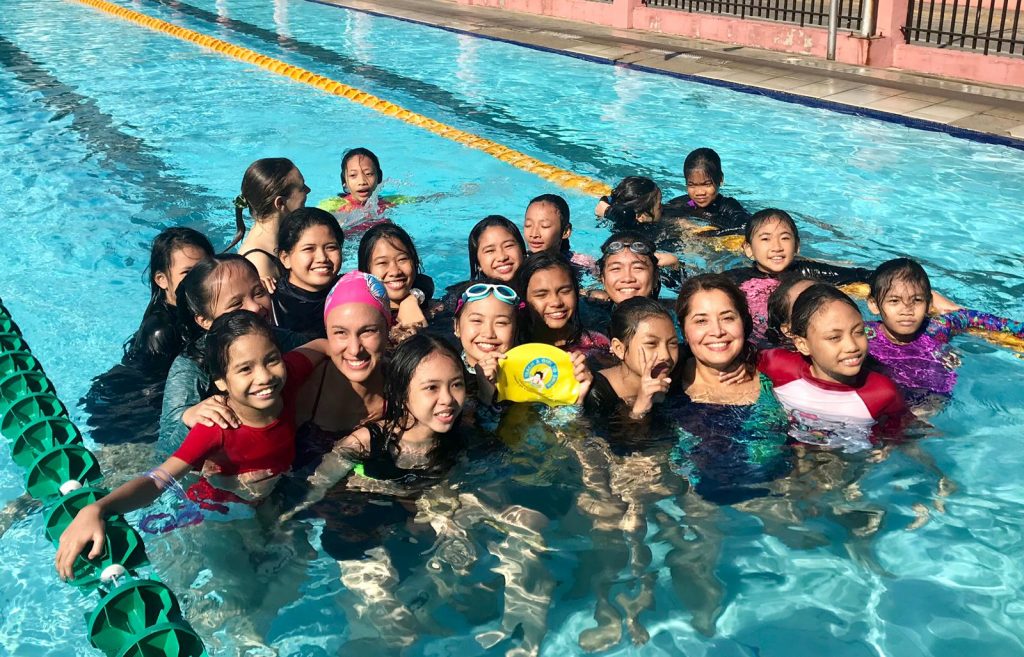 The TAGS campaign launched its message of saving lives, tackling climate change and empowering girls in Manila with the support of the Asian Development Bank and affiliate, Youth for Asia. The ADB has an active and influential climate change and gender programme with reach across 67-member countries in the Asia-Pacific region and beyond.
The Philippines is one of the most vulnerable countries in the world to climate change and known for its historic leadership and progressive engagement on international climate issues as well as disaster risk reduction.
Girl Scouts of the Philippines
TAGS founder and advocate, Malini Mehra, was delighted to meet with the Girl Scouts of the Philippines to mark the start of the campaign in Manila. A large group of girl scouts had travelled to the city to meet Malini and learn about the campaign. The Girls Scouts movement is well-established across the Philippines and a powerful force for personal and moral development.
The giris spoke proudly of the badges that they had earned for activities ranging from camping to first aid. They also joined Malini in the pool of the PhilSports Complex in their swimsuits for a splash around. Aged between 8 to 12 years old, most of the girls were non-swimmers enthusiastic to learn how to swim. One or two had learnt some basic swimming and were keen to show their prowess.
Swimming with Olympian Jasmine Alkhaldi
Malini and the girls were honoured to also be joined in the water by Filipina Olympian and swimming sensation, Jasmine Alkhaldi. The country's only female Olympic swimmer and holder of numerous national records, Jasmine had won Silver at the 2016 Rio Olympics and was currently training to qualify for the 2020 Tokyo Olympics.
Of mixed Philippines and Saudia Arabian heritage, Jasmine is a role model for women and girls fighting stereotypes and seeking to fulfil their potential. It was fantastic to get her support for the TAGS campaign, a cause she strongly believes in, as well as backing from National Swim Coach, Archimedes 'Archie' Lim.
10km TAGS advocacy swim
Following the morning activities, Malini completed her signature 10km TAGS advocacy swim in the PhilSports Complex swimming pool. Used by professional swimmers and triathletes in Manila, the multi-lane 50m pool was ideal for an unhurried marathon swim under clear skies in Manila's mild spring sunshine.
Presenting TAGS at ADB Headquarters
Malini was also invited to present the TAGS campaign at ADB Headquarters in Manila and discuss wider issues around climate change policy and legislation, gender and Disaster Risk Reduction. It was an excellent opportunity to interact with professionals working on these issues in a highly influential setting and bring the hidden pandemic of drowning to their attention and link with existing climate adaption, risk and resilience agendas.
WITH GRATEFUL THANKS to Irum Ahsan, Gregorio Rafael Bueta, Maria Cecilia T. Sicangco, Gladys C. Sangalang, Irene Lavina, Shruti Mehta from ADB and Youth for Asia; PhilSports and the Philippines Sports Commission for their help in making the TAGS visit and 10km swim possible.