Meeting the National Swimming Association
25 March 2018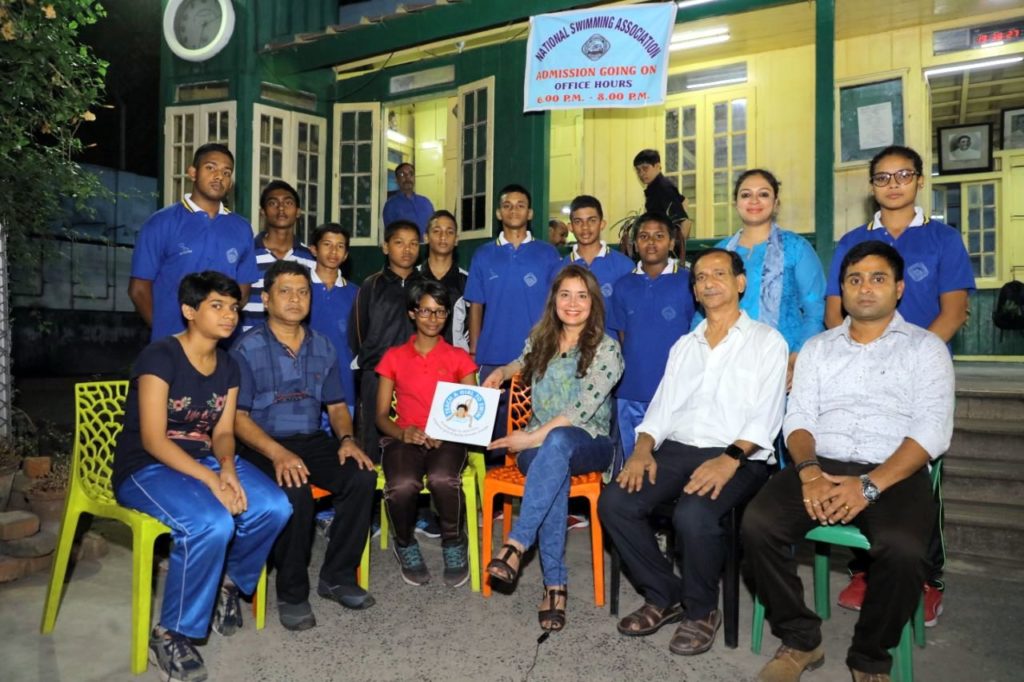 On 25th March evening, the TAGS team and film crew were hosted by the country's oldest indigenous swimming association, the National Swimming Association (NSA), a little-known swimming gem, to learn about its history and activities, and to discuss the TAGS campaign with staff and students.
Based in a middle- to lower-income part of the city, the NSA has served the local community since 1927 and plays a key role in youth development and public health, through its swim lessons and year-round fitness provision.
Acknowledgement: The TAGS campaign thanks the management, staff, coaches and students of the NSA for an enlightening visit. Grateful thanks, in particular, to the General Manager, Sanat Ghose for arranging the visit and generous hospitality shown to the TAGS team.
See BLOG for more…