Cameron Russell (USA)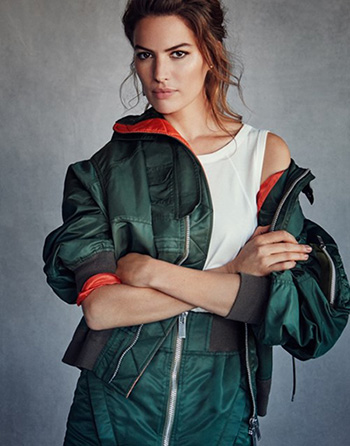 Cameron has spent the last fifteen years working as a model for clients like Prada, Calvin Klein, Victoria's Secret, H&M, Vogue and Elle. With over 21 million views and counting, she gave one of the top ten most popular TED talks of all time on the power of image. She is one of the lead organizers behind Model Mafia, a growing network of over 200 fashion models building community and power, striving for a more equitable, just, sustainable industry and world.
In 2018 she was nominated for a Shorty Award for her work organizing models to expose systemic sexual harassment and abuse in fashion. She has twice been named model of the year (humanitarian and social media star) by models.com, provider of the industry's most influential model rankings. Her work has been recognized by the New York Times, The Guardian, Vogue, Glamour, Refinery 29, i-D, NYMag, Business Insider, The Telegraph, CNN, NPR, and ABC. In 2012 she graduated with honors from Columbia University with a degree in economics and political science.
She is currently finishing work on a book about fashion, intuition, and power.
You can follow her on twitter @cameroncrussell, instagram @cameronrussell, or learn more about her work at cameronrussell.org.